If You Have an Average Credit Score Between 600-689 These Credit Cards are For You!
If you have opened a credit card in the last three years or you have made some financial mistakes, the chances are that you have a fair credit. That, however, doesn't mean you can't get a good deal on other credit cards.

Other credit cards are willing to offer you a good deal even with your good credit. Below we have listed some good credit card you can check out. Apart from giving you good deals depending on your needs and lifestyle, they can also help fix your credit score after some time. You only have to get the hang of it by paying your debts on time and avoiding maxing your card. By doing so, you can improve your credit score fast.
Best Card for Business: Capital One Spark Classic for Business
If you happen to be a business person with fair credit, this is the credit card for you. The best thing about business credit cards is that all your spending on this card gets a 1% cash back reward. You can also add an employee card at no additional cost. This card company is willing to help you even if you have a fair credit. After some time of using this card, your credit score improves. You can then choose to upgrade this card to a more lucrative card from the same organization. The choices include the Capital One Spark Miles for Business or the Capital One Spark Cash for Business. Getting the upgrade comes with benefits such as doubling the rewards you already had on the first capital one card.
The Best Card for Students: Discover it for Students
For students, a credit score is not always so high. Many students have a fair credit. If you fall into this category, Discover It for Students is your best choice. These cards come with benefits aimed at helping students. For example, as soon as you activate this card you can get a 5% cash back on up to $1500 on your first purchases. The purchase made on restaurants, home improvements, gas and much more can get this bonuses. Another important benefit of this card is that if you are a new member, all the cash back you get for the first year is doubled. You earn about 2% rewards on all your spending. Other benefits include. With a GPA of 3.0 or higher, you get 20% cash back for that year. They help track your spending to improve your credit score for free.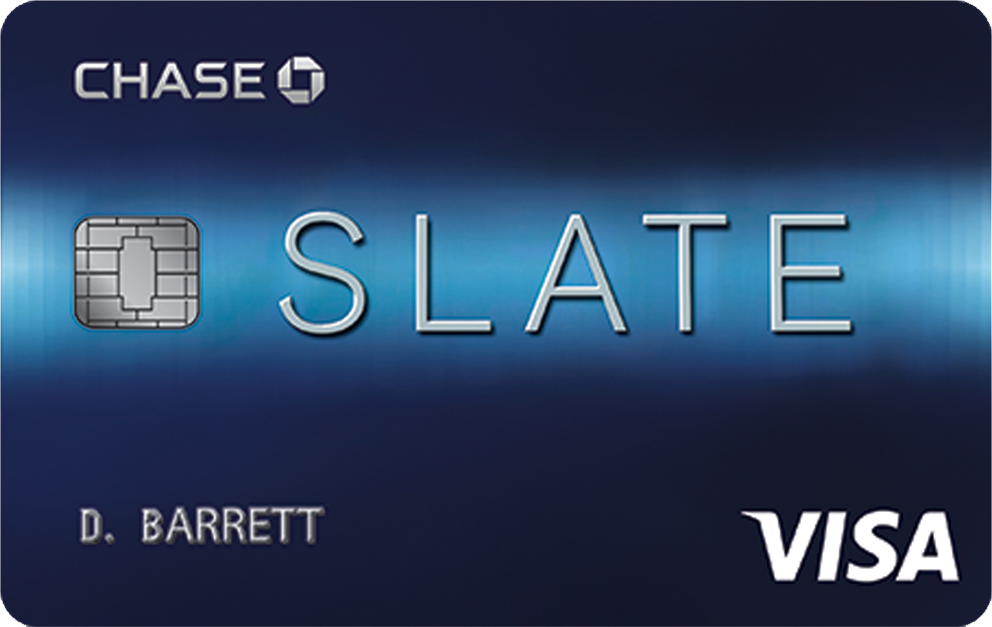 Best Card for Balance Transfers: Chase Slate
For people dealing with major credit card debts, this card is the best choice for you. This card is ideal as it gives you a 0% APR on all purchases and balance transfers within the first 15 billing cycles. This card also helps you because the bank usually waivers the 3% balance transfer fee on every balance you transfer in the first 60 days after you open an account. So you can move your money to this card and save more money if you have been paying interest on credit card debts. Some notable benefits of this card include, not paying any balance transfer fees if you make the balance transfers within the first 60 days. Secondly, the 0% introductory APR that comes in handy for the purchases and balance transfers you make first and also give you access to your FICO so you can know where you are regarding credit score.
Best Card for Cash Back: Chase Freedom
People with a credit score of about 600 and above, you can try applying for this card. It comes with benefits of about 5% cashback for your purchases on up to $1500. Other benefits can also be included for example bonuses on gas stations and commuter transport. This card is good to have as it can help you improve your credit score over time. You can combine it with your other cards to add more credit value to it as you use it.
The Bottom Line
Even if you have a fair or average credit, you can still find good cards that suit your specific needs. These are just but a few of those cards that come in handy. The key is to know your specific needs and to look around while comparing and contrasting different cards until you find the one for you.
Capital One Quicksilver One
The Capital One Quicksilver One credit card is definitely one of the best credit to have in your wallet. This card has a 24.99% annual percentage rate, (APR), for purchases and transfers, and has a 24.99% APR for cash advances. Capital does charge interest on cash advances but does not charge interest on new purchases, as long as your bill from the previous cycle has been paid in full. The transaction fee for a cash advance is either $10 or 3% of the cash amount, whichever one is the higher of the two, and there is not a transaction fee for a transfer. There is a $39 annual fee, and late payments can cost up to $38.
Average Daily Balance
Includes new transactions, is the method Capital One uses to calculate your daily balance due on the card. The minimum credit line that one can receive for this card is $300. When it comes to determining a minimum payment, it will either be $25 or 1% of your balance, any new interest obtained, late payment fees, and a number equal to a full year of membership divided by 12, whichever one is the higher of the two. You will earn 1.5% cashback on any purchases, not including any credits or returns, (net purchases). Cash advances, balance transfers, and checks used on the account are not the same as purchases, thus these transactions would not be eligible for the cashback reward. You can redeem your cashback reward in the form of a statement credit, check, gift cards, or redeem credits used on a previous purchase. All in all, this credit is a good one to have on hand and is definitely on the list of what cards are best when having an average credit score.
Capital One VentureOne Rewards Credit Card
If you plan on doing a lot of traveling, then Capital One offers the VentureOne rewards to help make your planned destinations become reality. This is another card that is on the list of the best cards to have when you have an average credit score. To start off, the VentureOne card starts new cardholders of with 0% APR in the first 12 months of when your account is opened. After the first year is up, the APR will jump up to either 13.74%, 19.74%, or 23.74% based on how stable or unstable your credit is; the same policy applies for transfers as well. The APR for cash advances is 23.74%, which could change based on fluctuating interest rates. The payment due date is usually 25 days after the final day of each billing cycle period, and you will not be charged interest on new purchases if the bill from the previous month has already been paid in full.
The Annual Fee For The Venture Card
There is no annual fee, but there are a transfer fee and a cash advance. The transfer fee is 3% of posted transfer amounts, but that is only if you used a promotional APR initially, there is no fee if you used the regular APR rate. The cash advance fee is either $10 or 3% of the amount, whichever one is the higher of the two. One of the best features about this card is that you will earn 1.25 miles per dollar only on qualifying purchases. Also, you can earn 20,000 extra miles if you spend at least $1,000 in the first three months after you have enrolled in the rewards membership. Your reward will never expire, but if the account is ever closed for some reason, then the rewards earned would be lost. You can redeem your rewards by simply booking a destination using your VentureOne card, then go online to Capital One, and have them reimburse your account for the amount you paid for the trip. This is for sure one of the best travel cards out there. So if you have an explorer in you, then you may want to take a look at VentureOne Rewards.
Capital One Secured Mastercard
If you have a low credit score, and you are trying to improve it, then the Capital One Secured Mastercard is for you. This card has a 24.99% APR on for purchases, transfers, and cash advances. There is no annual fee or transfer fee. However, there is a $10 or 3% of the amount fee on cash advances, whichever one is the higher of the two. This card does require a security deposit to use as collateral for your line of credit but can be refunded if when you close your account the balance is paid in full. The minimum deposit amount would be $49, $99, or $200 depending on how good or bad your credit history is. The minimum line of credit you could receive would be $200, and the maximum would be $1000. This card is definitely a great choice for anyone who is trying to rebuild their credit score. That's why it is on the list of suggested credit cards if you have a low credit score.
Indigo Platinum Mastercard
Looking for tips on improving your credit score? Try out the Indigo Platinum Mastercard, specifically the option that offers no annual fee. This card offers a 23.99% APR on purchases and transfers, and a 29.99% APR on cash advances. Also, that 29.99% APR could apply if you have to make a late payment, so pay on time. There is no annual fee, which is great. In addition, there are no cash advance fees until after your first year of opening an account. The credit limit on the Indigo card is $300, so even if you find yourself spending a little too much, at least it is not a whole that is too big for you to climb out of. This why this card makes the list of suggested credit cards if you have a low credit score.