Applying for a Credit Card After Bankruptcy How to Get Credit Cards After Bankruptcy
If you've filed for bankruptcy, you're likely wary of taking on more debt. However, establishing a new line of credit with a moderate limit is a good way to begin to rebuild your credit score and learn to make wise financial decisions.
Here are 8 of the best credit cards to apply for after bankruptcy. This list has been updated as of April 2017 and will be updated every 90 days to ensure we are providing you with as many options as possible. Below are what we found to be the best shot someone has at rebuilding after a recent bankruptcy.
Surge MasterCard
This unsecured credit card accepts applicants with poor credit, including those with past bankruptcies. To be accepted, applicants must have a checking account. The initial limit is typical $500, and monthly reporting to all three credit bureaus means that if you pay off your balance on time each month, you'll see your score start to rise. The card can be used to shop wherever MasterCard is accepted and free online account access is available online 24/7.
Capital One Secured MasterCard
Unlike most secured credit cards– those in which you have to make a deposit to qualify–this card from Capital One has no annual fee. Accepted applicants will be asked to pay a security deposit of either $49, $99, or $200, and the card has a credit limit between $200 and $3,000. The annual interest rate is 24.9% and there are no additional fees on transactions processed outside the United States, making this card a good choice for travelers. The Capital One Secured Mastercard is a great financial tool for people who declared bankruptcy.
Partially Secured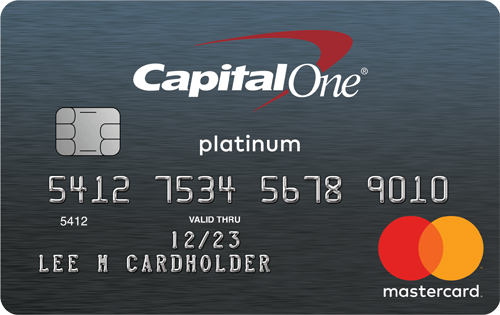 This simply means that a consumer could end up getting a higher credit line than their deposit amount. Consumers will have to pay a deposit amount that is dependent upon their credit standing. The higher a person's credit score, the lower fee amount they will pay to obtain this card. Once a consumer pays their required deposit amount they will be issued a credit limit between $200 and $1,000. Once again, an applicant's credit score and current finances will determine their credit limit. However, Capital One Secured Mastercard users can receive an emergency loan on their cards. This is a good benefit for people who need cash until their next payday. It is also useful for emergency situations. There are no annual or monthly fees. Finally, Capital One requires that a person completes their Chapter 7 or 11 before applying.
Credit One Bank Platinum Visa
People who are bankrupt will have an advantage with the Credit One Bank Platinum Visa. Applying for a card after bankruptcy can be hard. However, this card was designed for the purpose of rebuilding credit. Visa financial company constructed this card with credit building value. Consumers who are trying to get their financial house back in order will be treated to rewards and regular credit increases. In addition to helping you rebuild your credit by making monthly reports to the credit bureaus, this card allows you to keep track of where you stand with free online access to your report summary and score from Experian.
Additional Benefit for the Credit One Bank Platinum Visa
Not only can you open this card with no deposit, but you also receive 1% cash back on all purchases and can choose your monthly payment due date. Approval takes just 60 seconds. The interest rate is 15.90% – 24.40% variable. Rewards include 1% back on every eligible purchase. Responsible credit card holders can also get a regular increase in their credit line if they show their creditworthiness. Users will have to pay an annual fee of between $0 and $75 for their first year and up to $99 for the following years. The fee could cause credit users with bad or no credit to have a $225 limit when they first acquire the card. The APR on this card will vary between 19.74% – 25.74%. A client's APR rate will also be based on their credit rating. Keep in mind that this card requires a $300 deposit. The Credit One Bank Platinum Visa card was not created specifically for bankrupt individuals. Still, this card will be beneficial to some people who must rebuild their credit and financial history.
Total Visa Card
This unsecured card offers fast and easy approval for those with a checking account, even with prior bankruptcy. This Visa card is accepted throughout the nation and offers manageable, flexible monthly payments, low processing fees, and monthly credit bureau reporting.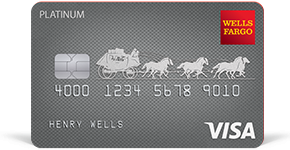 Wells Fargo Secured Visa Credit Card
Another secured card, this option from Wells Fargo requires a $300 deposit that is then used as the credit limit. While that may seem low, this card also offers benefits such as auto rental collision damage waiver coverage, emergency card replacement, and a roadside dispatch service, so it's a good card for commuters. There's also an insurance policy that covers cell phone damage or loss up to $600 with just a $25 deductible. This card carries a standard interest rate of 18.99% APR as well as a low annual fee of $25.
Fingerhut Credit Account
Those who enjoy online shopping will appreciate this card, which allows you to shop from online stores such as Samsung, KitchenAid, and more. It offers low monthly payments, a fast and easy application process, and comes with a promo code to save $50 from your first order of $200.
BankAmericard Secured Credit Card
While this card requires a deposit of $300, those who apply can qualify for a credit limit of up to $4,900 based on monthly income, ability to pay, and the size of the security deposit. What's more, your account will be reviewed after the first 12 months and your deposit return if you remain in good standing. This card has a $39 annual fee and an interest rate of 20.24%.
Milestone MasterCard
If you're concerned about damaging your credit further by applying for new accounts after bankruptcy, this is a good card to choose as the application process will not affect your credit score. However, it does report to the credit bureaus, which positively impacts your score. The interest rate is 23.99%. Whether you opt for a secured or unsecured card, applying for a new line of credit after bankruptcy can be a smart way to establish a bright financial future.
Discover it Secured 
Many financial industry insiders agree that Discover is a great financial company for people with messed up credit. Just about any person that has to rebuild or improve their credit history and/or rating could definitely benefit from Discover. The company's Discover it credit card was also made for people dealing with a chapter 7, 11, 12 or 13. Discover is a solid card because it does not have any annual or monthly fees. Users can get up to 2% cash back on purchases. First-year rewards on the card are doubled. Also, users will have to pay a low minimum deposit amount. The APR is on the high side with a 24.74% figure. People interested in this card must put down a $200 (or higher) security deposit. Users will also need a valid checking account to activate this card.
OpenSky Secured Visa Credit Card 
When applying for a card after bankruptcy, you should consider OpenSky Secured Visa Credit Card. The reason why this card is such a great deal is that it does not require any credit checks. That's right, this card does not require users to have a credit check to get approval. The only thing a user must do is to place a $200 security deposit. There is a $35 annual fee and the card has a 19.14% interest rate. This card might be the perfect solution for people who are having a hard time with their credit situation. Also, this is a rare credit card that can help people with a damaged credit rating to recover and even to improve. This is just one tip on improving credit score after bankruptcy.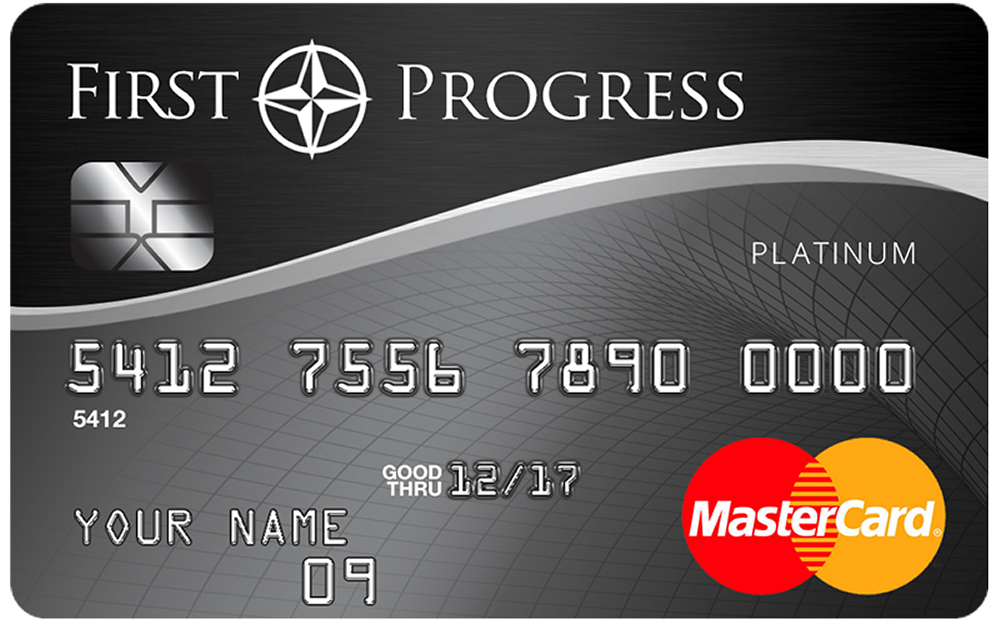 First Progress Platinum Select MasterCard Secured Credit Card 
Mastercard made the First Progress Platinum Select Credit Card for people with no or severely damaged credit. This card helps people with terrible credit and it will also help people without any credit. The credit line will be lie between $200 – $2,000. This amount must be submitted with the application. Users will find this card useful for car rentals and hotels. First Progress will even report to the major credit card bureaus to help people to rebuild their credit. The APR for this card 14.24%. There is an annual fee of $39 but no monthly fee is charged. Mastercard will only issue this type of credit card to the people who need it the most. Users can also fund their card with their tax return.
First Premier Bank Mastercard 
When a person experiences a chapter 7 or 11 they should use the tips on improving credit score after bankruptcy. One tip that will be provided is to use a First Premier Bank Mastercard. This card is not necessarily for people with chapter 7 and 11. However, they will benefit from perks the card has to offer. The card has a lot to offer in terms of credit building. Users will have their info reported to the major credit companies. The First Premier Bank Mastercard requires a $25.00, $55.00, $75.00 or $95.00 fee depending on credit. Applying for a card after bankruptcy is never easy. First Premier Bank Mastercard helps to smooth out this process.
Green Dot Primor Visa Gold Secured Credit Card 
With a Green Dot Primor Visa Gold Secured Credit Card, a person experiencing bankruptcy will have access to a credit limit between $200 – $5,000. The amount of their credit line will be dependent on the amount they put on the card. The $5,000 limit is a lot and it can be useful for people who frequently make large purchases. Green Dot Primor Secured Card has a low-interest rate at 9.99% and there is no penalty rate. This is a great way for people to get the items they need without having to pay back a large fee. Also, Green Dot does not care about a person's credit score. They are more interested in how well a user will handle their second chance at reestablishing their credit. Green Dot actually reports credit users to score with the big three credit agencies. Tips on improving credit score after bankruptcy include picking up a Green Dot Primor card if it fits a user's situation.
USAA Secured Card Platinum Visa® Card 
Here are another great tips for improving credit score after bankruptcy. Get a USAA Secured Card Platinum Visa Card. Why? This credit card is dynamic, and it offers something that other cards do not have at all. The deposit for this card is turned into an investment. That's right, USAA Secured Card users will receive a certificate of deposit or CD for the deposit they put down. This CD will be locked in for two years and it will earn them money. USAA user can put down up to $5,000 and earn variable. There is an annual fee of $35 and the extremely low 4% APR is hard to beat. This card is definitely something to consider for anyone dealing with a chapter 7.